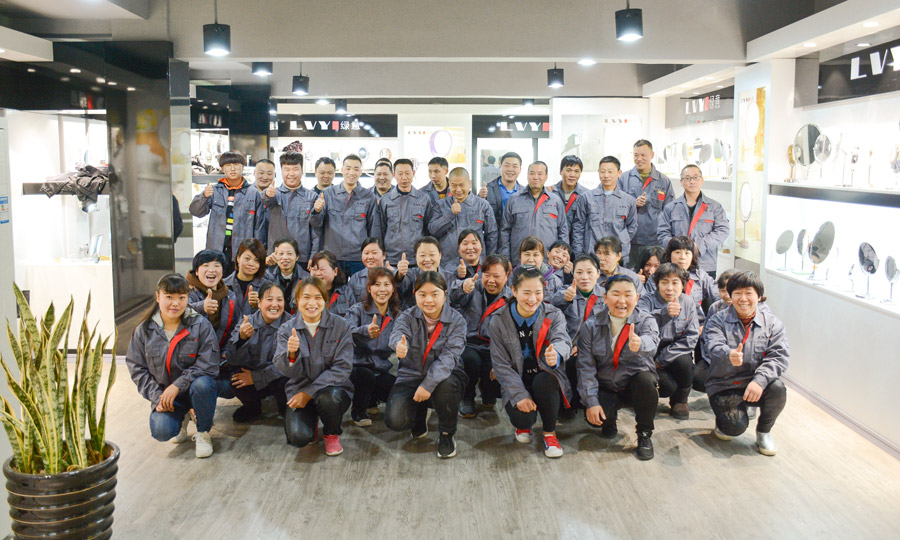 In 1991, haina hardware factory was formally established and began to engage in the production and processing of hardware accessories.

In 1999, gradually formed the scale, began to introduce semi-automatic mechanical equipment, production efficiency greatly improved.

In 2002, the company began to focus on the development of bathroom cosmetic mirror, self-production and marketing, to open the domestic market.

In 2003, the company passed the 3C certification, ISO9001 quality management system certification. Lay a foundation for brand building.

In 2008, it was officially renamed wenzhou lvyi sanitary ware and hardware co., LTD., and launched "lvyi" as its own brand.

In 2010, the company entered e-commerce and opened stores on alibaba, jingdong, Tmall and other platforms to completely open the domestic market in the O2O mode.

In 2011, the company again passed the CE certification of the eu, FCC and other certification reports.

In 2012, the company set up the department of foreign trade, began to "green" cosmetic mirror sales overseas.

In 2015, "green" cosmetic mirror was well received by customers at home and abroad, and its sales reached a new high.

In 2018, due to business development and expansion, the company re-purchased a new factory with convenient transportation and beautiful environment in the local area, and plans to move to the new factory in 2020.

In 2019, greentown will embrace the new era with better quality and service.